Mekong Chemicals Co., Ltd have been founded and worked based on the core value "Enhance Your Value". Over the years of research, business development with the global prestigious manufacturers in industrial chemicals and precious metals, we are confident to distribute the best competitive price and highest quality product contributing to the development of domestic and foreign customers/partners.

Obtained ISO 9001:2015, Mekong Chemical Co., Ltd. is committed to being a reliable partner of domestic and international partners on the path of integration and development.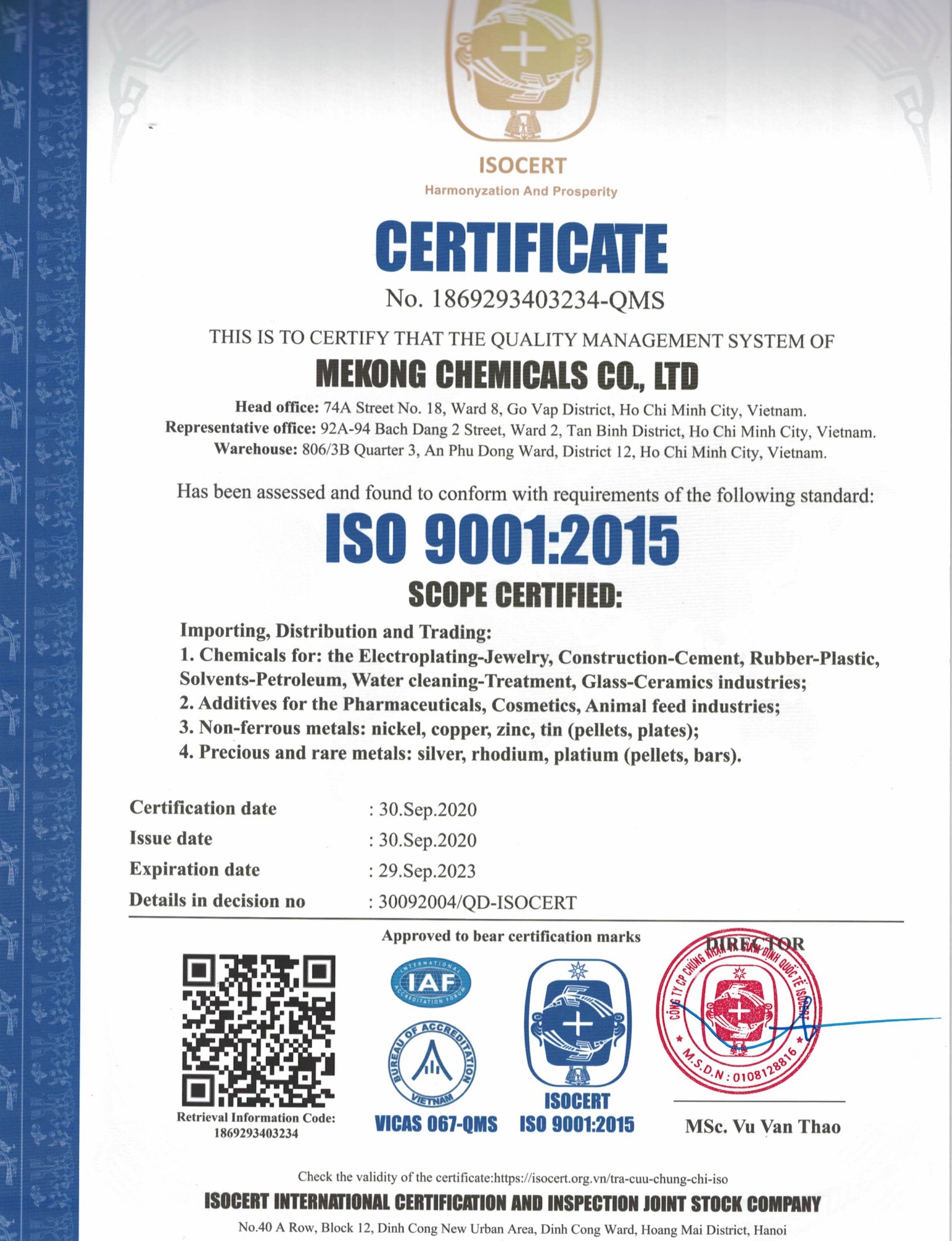 Giving us the opportunity to cooperate and contribute into your strong and sustainable development.