Speaking at the event, Chilean Ambassador to Viet Nam Jaime Chomali thanked efforts by the VCFCA's executive board and members in bolstering solidarity and cooperation between Vietnamese and Chilean peoples.
He pledged to do his best to promote the traditional friendship between the two nations.
In turn, Vice Chairman of the VCFCA Le Duy Truyen highlighted the active development of the bilateral relations in the 2013-2018, and reviewed activities of the association in the period, especially its efforts to enhance people-to-people exchange between Vietnam and Chile.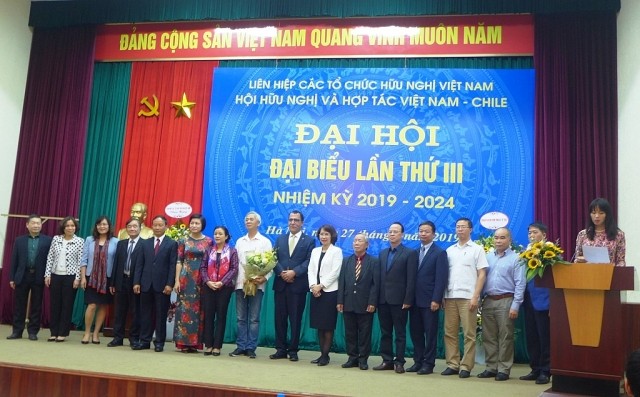 Link liên kết: http://news.chinhphu.vn/Home/Association-works-to-promote-VNChile-friendship/20193/36255.vgp